Loesch Originals System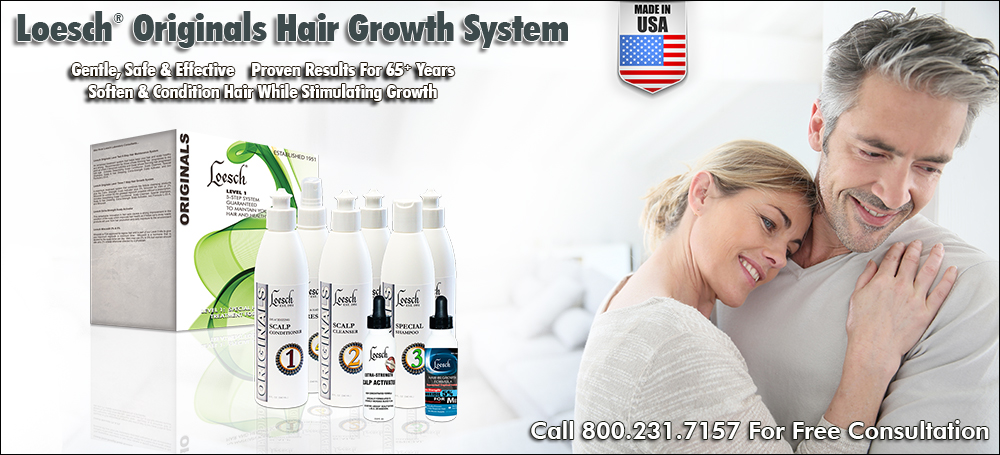 The Loesch® Original Hair Growth System comes in 3 strengths. If you are unsure about which products to order, please call one of our consultants at 800.231.7157. They can work with you to choose the lowest level of treatment that will work for you. Why over-treat or spend extra money when you don't have to? These products have been almost unchanged since 1951. They are gentle and effective but they take longer to use than the Professional products.
All products in the Loesch Naturals Hair Growth System are listed below, but if you want to view only the kits which have everything you need for successful treatment, click here.
A Note From Our VP
While natural regrowth of hair is a result of improved hygiene and limiting the toxicity of sebum as it oxidizes in contact with the hair follicle, "Hair Growth" claims are under the FDA's jurisdiction and refer to those treatment kits containing Minoxidil. Minoxidil is a hormone that induces hair growth but it is not for everyone. If you want to begin using Minoxidil but are unsure of its side-effects, please call 800.231.7157 for a free consultation. We care about your hair growth, but we care more about your overall health.
-W. T. Loesch III